Swansea Building Society to support Wales Air Ambulance in 2020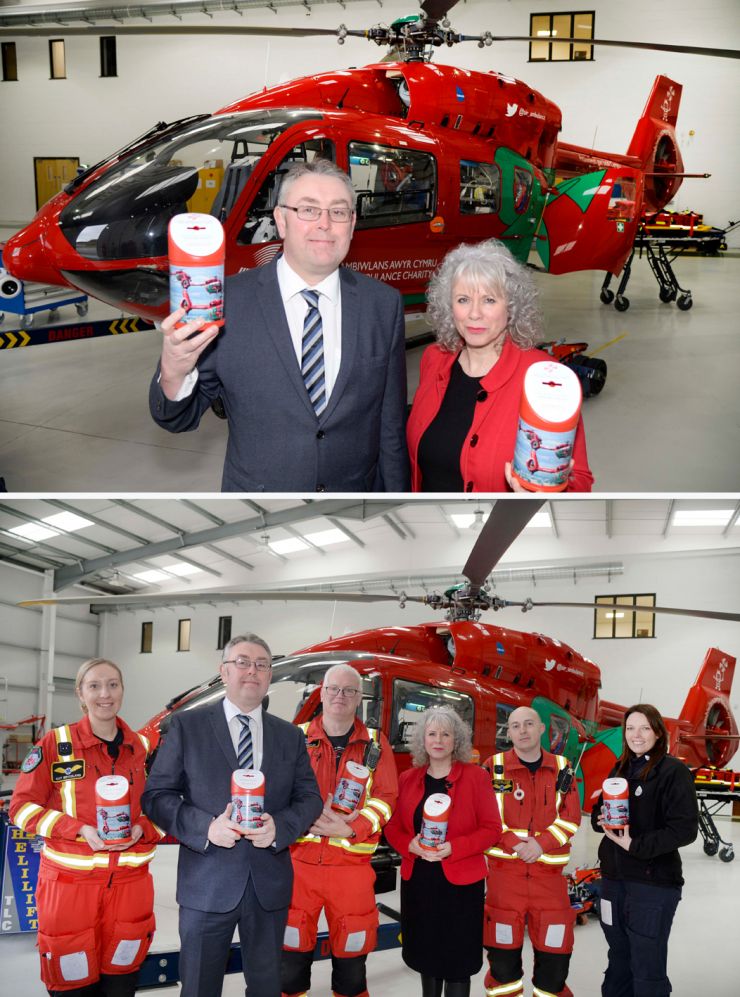 Swansea Building Society has chosen Wales Air Ambulance as its staff charity of the year for 2020.
The staff will take part in fundraising activities throughout the year, with all the money going to the charity.
Since 2001, Wales Air Ambulance has attended over 34,000 missions a year across the whole of the country. Its four airbase operations in Caernarfon, Llanelli, Welshpool and Cardiff are ready to saves lives wherever needed.
Wales Air Ambulance can be there for anyone in Wales within 20 minutes. As well as flying patients to hospital, they bring A&E directly to patients. The on‐board critical care consultants and practitioners have some of the most pioneering equipment and skills in the world. They deliver emergency treatments usually not available outside of a hospital environment, including the ability to conduct blood transfusions, administer anaesthetics, offer strong painkillers, and conduct a range of medical procedures. This means that patients receive advanced care before they even reach the hospital.
Wales Air Ambulance is funded by the people of Wales; it relies entirely on the public's support to help keep the helicopters flying. The charity does not receive direct funding from the government, and it does not qualify for National Lottery funding. Its helicopters are kept in the air through charitable donations, fundraising events and membership of its in‐house Lifesaving Lottery.
The Charity is currently a 12‐hour service, 8am to 8pm, but would like to become a 24/7 service in 2020. To achieve this, Wales Air Ambulance needs to raise £8 million every year.
Alun Williams, Chief Executive of Swansea Building Society, said:
"We are delighted to be supporting Wales Air Ambulance this year. The charity needs to raise £8 million every year to operate the service and we are keen to do all that we can to help them.

"Our charitable activities bring us together and help us put something back into the areas in which we operate. Our staff always put a great effort into our charitable activities and I'm looking forward to seeing what activities take place this year, and how much we manage to raise."
Mark Stevens, Wales Air Ambulance Fundraising Manager, said:
"We are really excited to be working alongside Swansea Building Society throughout 2020. We recently launched our fundraising campaign to promote our aim of becoming a 24/7 service and it is support like this that ensures we will be available for the people of Wales, both day and night. We have no doubt that the staff of Swansea Building Society will rise to the challenge and have a very successful year of fundraising."