Proud to renew our sponsorship of Swansea RFC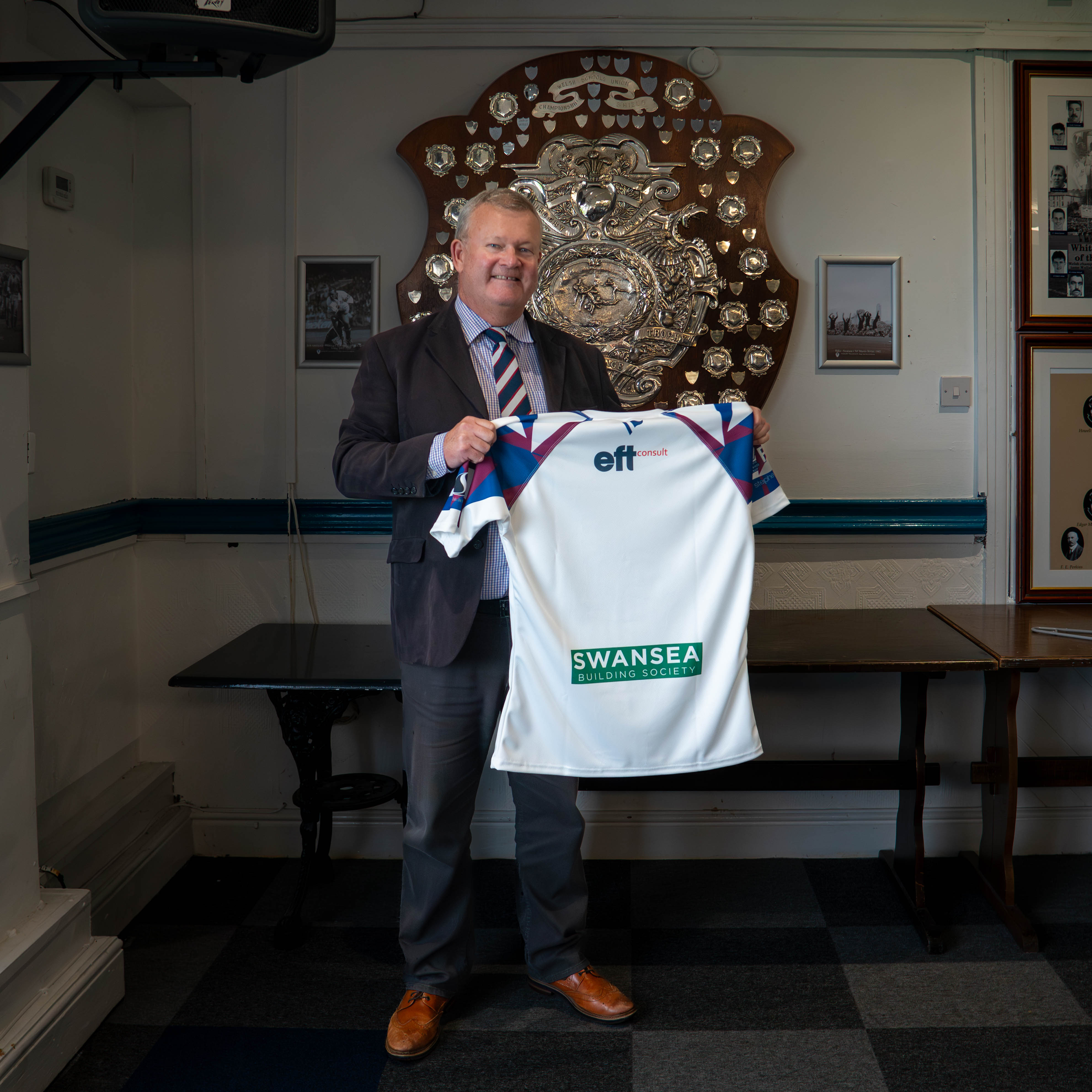 We are delighted to have renewed our sponsorship deal with local rugby union team Swansea RFC, colloquially known as 'The Whites', as we continue our firm commitment to support local sports, community and charitable organisations during our centenary year.
Swansea 'Whites' was originally established in 1872 as a football club, before the team switched to the rugby code in 1874. A few years later, in 1881, Swansea RFC became one of the founding clubs of the Welsh Rugby Union and has gone on to be four-time Welsh Premier Division Champions.
During its early years, the team displayed remarkable prowess, boasting an astonishing 22-month unbeaten streak. In 1935, it achieved a crowning achievement by defeating the formidable New Zealand All Blacks with a score of 11-3, becoming the first-ever rugby union club to conquer this renowned team.
Fast-forward to the 1990s, and the club experienced another era of remarkable success, highlighted by a historic 21-6 victory at home against the reigning world champions, Australia. The team's home ground, St. Helen's Rugby and Cricket Ground, offers picturesque views of Swansea Bay, and its new fixtures board now features our Society's branding. The Whites inaugural home game at this venue took place in 1876, and it also hosted the first-ever home international match for Welsh rugby in 1882.
The club boasts an illustrious roster of former players, including notable names like Gavin Henson, Dan Biggar, Mark Wyatt, Ryan Jones, and the esteemed Alun Wyn Jones, who not only represented Wales but also captained the British and Irish Lions.
The renewed sponsorship of Swansea RFC comes in the same year that our Society marks a momentous occasion: celebrating 100 years. Founded as a mutual in 1923, the Society has remained dedicated to serving the South Wales area by offering a range of savings and mortgage products. With our headquarters in Swansea and branch offices in Mumbles, Carmarthen, and Cowbridge, we are proud of becoming an integral part of the community, embodying a personal, face-to-face approach that caters to the unique needs of our members.
David Blyth, Board Member, Swansea RFC, said:
"We are thrilled to renew our partnership with Swansea Building Society – which has been a long-standing supporter of the club – as it celebrates its centenary year. This sponsorship is a testament to the Society's unwavering commitment to the local community and sports and something we fully appreciate here at Swansea RFC. Together, we aim to continue our legacy of excellence, both on and off the field."
Alun Williams, our Chief Executive, said:
"All here at Swansea Building Society are proud to renew our support for Swansea RFC, a club with a rich history and a deep connection to the local community. Our shared values and commitment to the people of South Wales have been the foundation of Swansea Building Society's success for a century, and in the case of Swansea RFC for just over 150 years. We are delighted to be able to continue our support of this historic club and wish the team every success in the coming season."