Proud to continue our commitment to the Mumbles community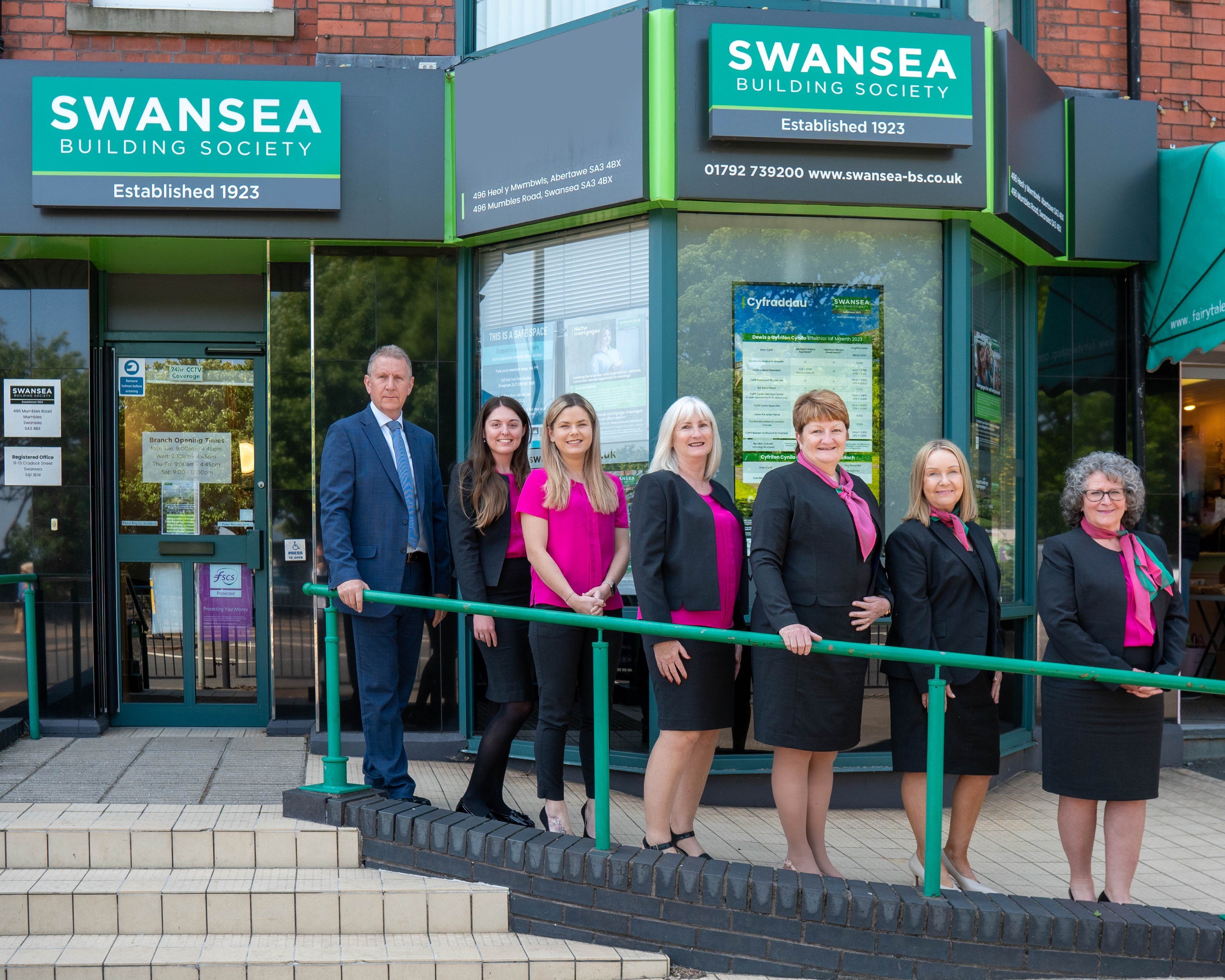 As most of you will hopefully already know, we have been celebrating our centenary year during 2023, marking 100 years of providing financial services to the people of South Wales.
This milestone comes as we announced our latest results, where we achieved our highest-ever growth in our balance sheet, supported by record profits—all following a six-year period of sustained, controlled growth.
This success has enabled us to reinforce our commitment to serve the local communities at all our branches: Swansea, Cowbridge, Carmarthen and Mumbles. We remain passionately committed to providing friendly, knowledgeable, and professional savings and mortgage advice in whichever ways best suit our members – face to face, over the phone or online. We believe this is something that sets us apart from so many big-name financial institutions and something we are very proud of.
Tony Rees has recently returned as branch manager at Mumbles following the sad passing of its longstanding previous Manager, Alan Ellerton. We have now reinforced our commitment to serving the community of Mumbles and its surrounding area, despite the closure of nearly all other financial institutions in the locality. The branch is committed to remaining fully operational and open 5 days per week, plus a Saturday morning, meaning Tony and his team are available for mortgage advice from Monday – Friday, and savings enquiries from Monday – Saturday morning.
Our ethos of keeping branches open and accessible – even throughout the Covid pandemic – has been reflected in our ongoing commitment to our customer base across South Wales and beyond.
As part of our centenary celebrations, we are also supporting several charities and worthy causes across the region, with donations being made to a variety of causes that reflect the Society's values.
The largest of our centenary initiatives will see us donate £100,000 to local charities throughout 2023. Most of the funds will be divided between three main charitable causes – with the first of these being announced as the sponsorship of the DofE Wales Gower Walk Challenge, which will take place along the Gower coast on September 9th this year.
Also, out of this £100,000 pot, £15,000 has been made available for the Society's Swansea, Carmarthen, and Cowbridge branches to donate to charities related directly to their local communities.
In addition to this, the Society recently donated £40,000 to Mumbles Community Association's Go Underhill development. The donation coincided with the exact date of the Society's 100th birthday on February 6, 2023.
This donation followed one for £10,000 made the previous year to help fund the completion of two additional changing rooms on the project, which aims to protect and enhance the much-loved Underhill Park in Mumbles with up-to-date facilities fit for the 21st Century.
Other Society initiatives during 2023 include: 100 days of volunteering, where the Society will encourage its staff to volunteer on local projects; with the funds raised going to the Society's official staff charity, Maggie's Swansea. The Society has also recently planted 100 trees on the Penllergare Woods Valley Estate.
Alun Williams, Chief Executive, Swansea Building Society, said:
"We are incredibly proud to be celebrating our centenary year and to be marking this significant milestone in our history. Our commitment to keeping local branches open and accessible is at the heart of everything we do; and so, following the recent closure of the Barclays branch, we are proud to be one of the last remaining financial institutions in Mumbles.
"All here at Swansea Building Society are delighted with the success we have been able to achieve in recent years and are proud to be able to give something back to the communities that we serve across Wales in our centenary year."
With its centenary celebrations well underway, we look forward to a bright future of providing financial services to the people of South Wales and remaining a cornerstone of the local community.