Supporting Mr X Christmas Gift Appeal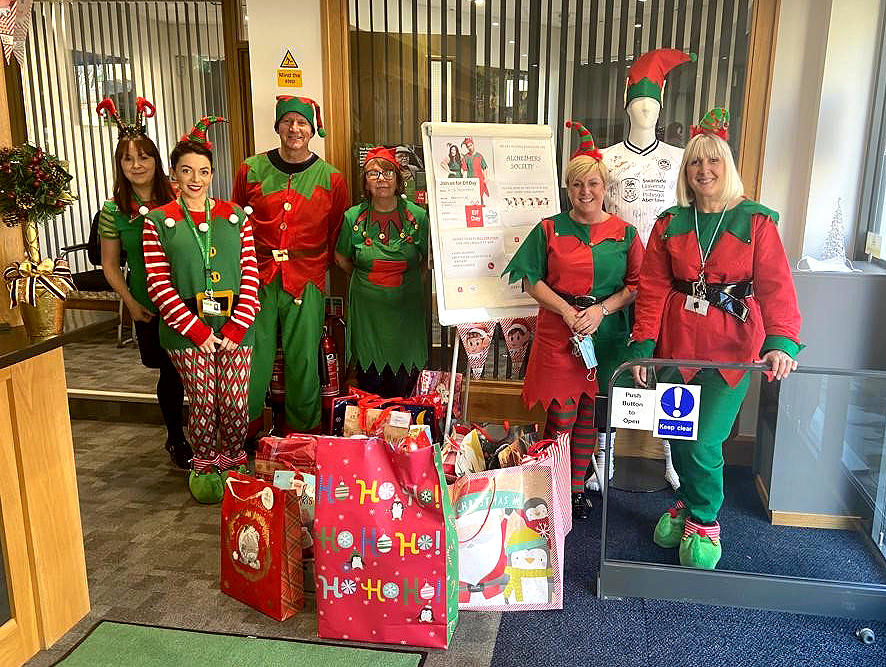 We're delighted that so many of the staff at our Portland Street branch and Head Office have taken part in this year's Mr X Christmas appeal – a charitable event that provides Christmas gifts for underprivileged and needy youngsters in the local community.
One of our cashiers organised the gift giving on behalf of our Society's staff, who were all allocated a child's name and age, allowing them to choose and buy the gifts personally for each child.
The Mr X Appeal began over 60 years ago, when Mr X and his wife befriended a seven-year-old orphan girl, Francesca, who used to stay with them every month to enjoy the experience of living with a family.
Over the years, more and more of Mr X's friends and colleagues wanted to buy Christmas gifts for Francesca, so he came up with the idea of distributing the extra Christmas gifts to other local children who might be going without at Christmas time.
For decades, these anonymous acts of generosity have brought joy to thousands of underprivileged children across the South Wales region – Swansea, Neath Port Talbot and Carmarthenshire – every year.
Mr X's true identity – Tom Bravin, a former retail manager and father of four – was only revealed following his death in 2016 at the age of 92. Like its founder, all volunteers collecting gifts, distributing names, and taking calls for the Mr X Appeal are anonymous.
Our anonymous volunteer said:
"It is a really lovely thing that the legacy is continuing, and so important for the kids because without these presents a lot of them would go without. It makes sure they have something to open on Christmas Day, and every child deserves that."