We top profitability ranking as our CEO celebrates 20 years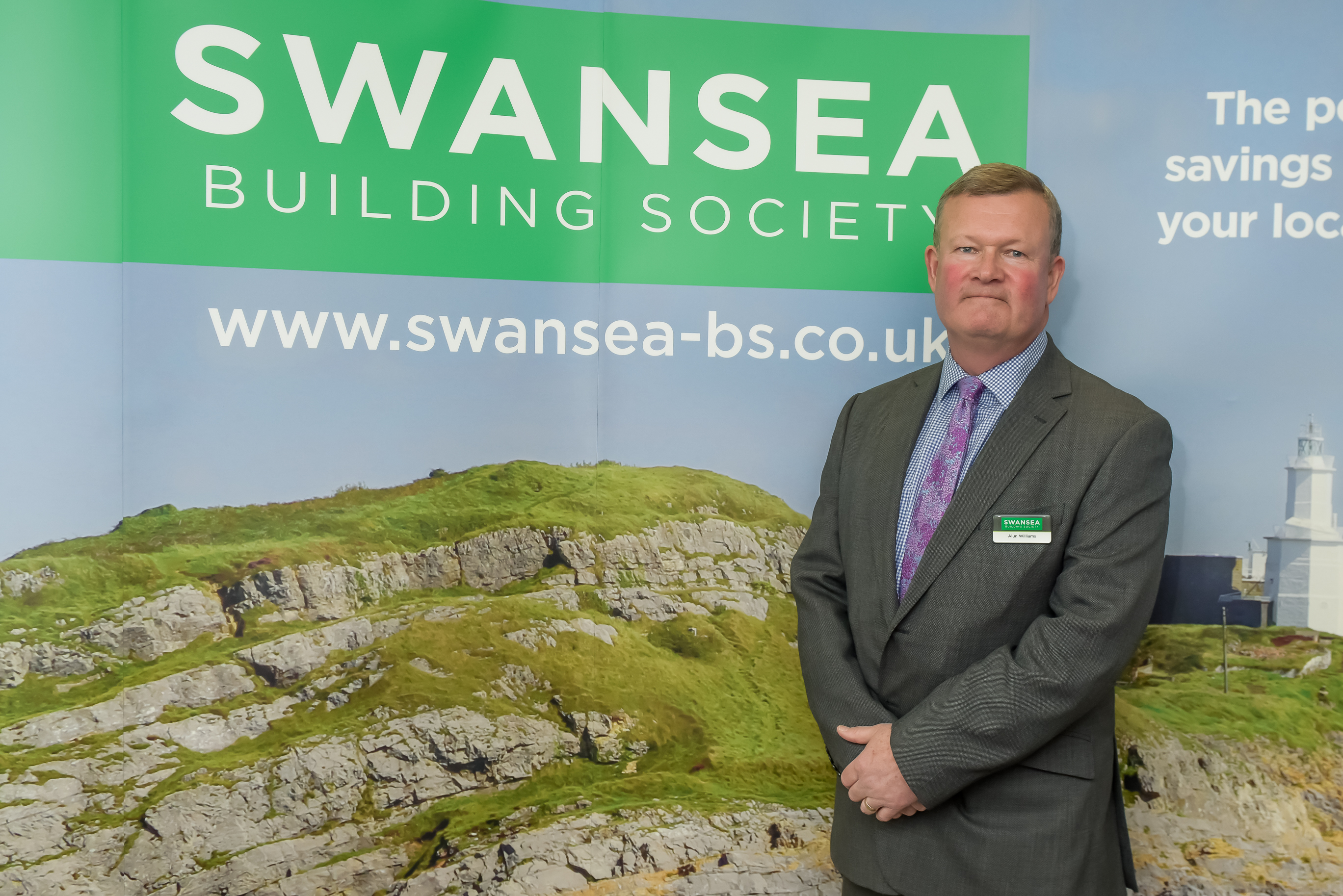 We have a double celebration, here at Swansea Building Society, as we have been named as the most profitable building society in the whole of the UK last year – a remarkable achievement – which comes in the same month that our long-standing CEO, Alun Williams, marked his own 20th anniversary at the helm of the business.
The ranking of the UK's building societies is done annually by Mutual Vision, which publishes an annual guide to the performance of all building societies in the UK. We were also confirmed as the 30th biggest building society in the UK with total assets of £414 million, a big increase on the £370 million the year before.
One of the key measurements of profit used in the guide is profit after tax as a percentage of mean total assets. This reflects the relative profit of building societies depending on their size. We topped this ranking with a percentage of 0.67%, an improvement on the 0.54% the Society posted a year earlier – enough to move us from fourth to first in the ranking.
That achievement epitomizes the steady progress and growth the Society has achieved since Alun first took the reins as CEO on 30th April 2001. Back then, our total assets were only £43 million, and it was widely predicted that smaller building societies would struggle to succeed independently against a backdrop of increased regulation and the costs associated with operating such businesses.
Notably, back in 2001 the Society's management expenses ratio – a measure of its efficiency – was 1.94%, a number that was high at the time compared with similar building societies. The Mutual Vision report gives the equivalent figure as 1.23% in 2020, a significant drop, which puts the us at 21st in the table ranking this figure.
Within 12 months of Alun joining, the Society was the fastest growing building society in the UK. It grew by 35% in this first year in charge and gross lending was up 48%. Fast forward to December 2020 and the building society is ten times the size it was then with total assets of £414 million.
Ieuan Griffiths, the chairman of Swansea Building Society, said:
"Alun's performance over the past 20 years is nothing short of phenomenal and I would like to congratulate Alun on these achievements. He has done an incredible job of safely guiding the society through 20 years of steady and measured growth, while safely navigating some very specific challenges including the 2008/09 financial crisis.

"He deserves all the plaudits for what he has achieved yet is not resting on his laurels. The society is now reaping the rewards of a number of years of sustained investment in our people and infrastructure including the launch of several new offices, expanding the scope of the business into new territories. Through all this, the society has always put its customers first, an ethos, which I think is at the heart of its success. I look forward to continuing to work with Alun for many more years."
Tags: