Alun Williams wins Lifetime Contribution Award at the Swansea Bay Business Awards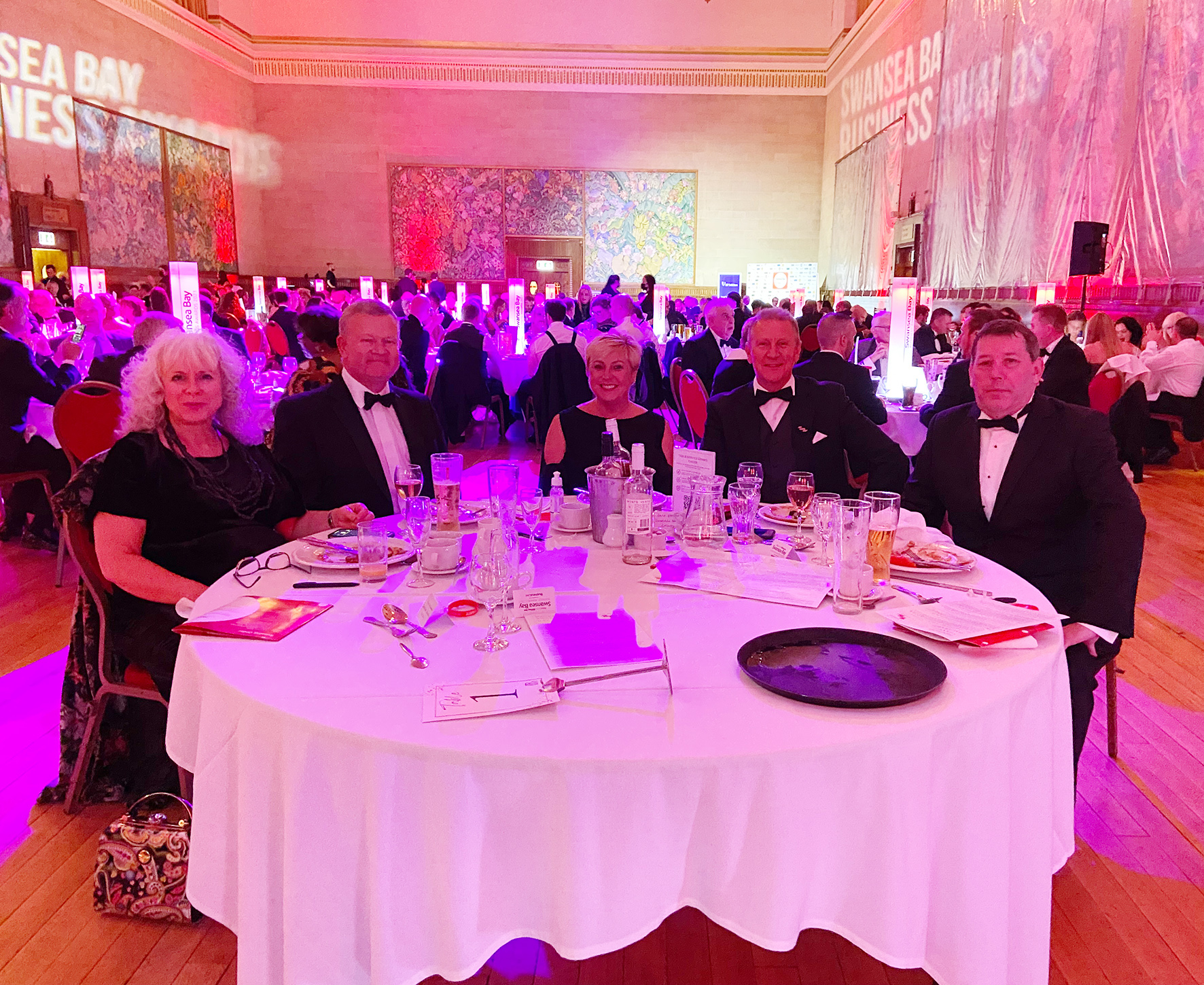 We were delighted to have attended the Swansea Bay Business Awards on the evening of Thursday, October 21, where our Chief Executive Officer, Alun Williams, was the worthy winner of the Lifetime Contribution Award.
This prestigious award is presented to a businessman or woman who has made a considerable, profitable and lasting contribution to the local economy over a period of at least 20 years.
The Swansea Bay Business Awards recognise and reward companies and entrepreneurs across the Swansea Bay City Region incorporating Swansea, Neath Port Talbot, Carmarthenshire and Pembrokeshire. They exist to toast success, celebrate achievement, and highlight successful and innovative businesses and individuals within the region.
Alun's Lifetime Contribution Award reflects the steady progress and growth our building society has achieved since Alun first took the reins as CEO on April 30, 2001. Back then, the Society's total assets were only £34 million, and it was widely predicted that smaller building societies would struggle to succeed independently against a backdrop of increased regulation and the costs associated with operating such businesses.
Within 12 months of Alun joining, Swansea Building Society was the fastest growing building society in the UK. It grew by 26% in his first year in charge and gross lending increased by 82%. Fast forward to now and the society is twelve times the size it was then, with total assets in excess of £414 million.
We were also officially the most successful building society for our size in the whole of the UK during 2021 – a remarkable achievement confirmed in the same month that Alun marked his 20th anniversary at the helm of the business.
Alun was accompanied to the awards by members of the Swansea Building Society team: Sioned Jones, Jane Parker, Tony Rees and Nigel Morris.
Our Chief Executive Officer, and winner of the Swansea Bay Business Awards Lifetime Contribution Award, Alun Williams, said:
"It was a great surprise and huge honour to receive this Lifetime Contribution Award at such a prestigious awards ceremony – in the company of so many successful and innovative businesspeople from across the region. As well as being a huge personal honour, I believe winning this award also reflects the hard work and dedication of the entire Swansea Building Society team, who have worked with me to make the Society such a well-respected, highly regarded and successful organisation.
"Our collective aim remains to continue to be an approachable building society, with local branches across Wales, and help as many people as possible to fund their dream home."